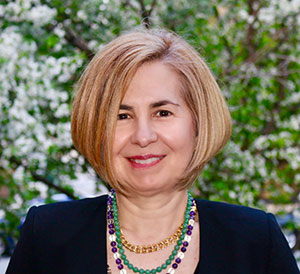 Marylene Vitiello, DDS
Pediatric Dentist in Lincoln Park and Hyde Park
Dr. Marylene Vitiello has been practicing pediatric dentistry in Chicago for over 20 years. She has a passion for teaching kids and their parents how to take care of their teeth and strives to provide "dental health care" instead of "disease care." She believes that the best prevention starts with proper education. She is particularly interested in nutrition and continuously stresses the benefits of an appropriate diet. She enjoys promoting dental education whenever possible at schools and during radio interviews and television appearances.
At Tooth Fairy World, Dr. V strives to provide quality dentistry in a comfortable environment and to make each dental experience a pleasant one. The office is decorated with art and fish tanks to create a fun "dental home." She encourages parents to take an active role in their children's treatment and invites them to be present at each appointment. She considers her patients as a part of her "dental family" and is honored to take care of their dental needs and to watch them grow over the years.
Dr. Vitiello lives in Chicago with her two children and enjoys gardening, cooking, travelling and reading. She is fluent in French, Creole and Spanish.
Education
Specialty License in Pediatric Dentistry: University of Illinois College of Dentistry
Pediatric Dentistry Residency: University of Illinois College of Dentistry
Doctor of Dental Surgery: Northwestern University School of Dentistry
Bachelor of Science: Northwestern University
Bachelor in Medical Technology: Barry University
Certified Medical Technologist: American Association of Clinical Pathologists
Professional Associations
Hospital Affiliation
Mercy Hospital, Chicago
---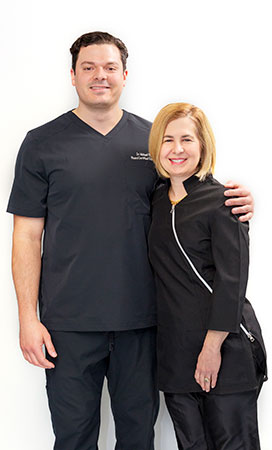 Michael S. Stosich, D.M.D., M.S.
Orthodontist in Lincoln Park and Hyde Park
Dr. Stosich is a board-certified orthodontist who has been crafting beautiful smiles with us since 2011. He also serves as faculty at the University of Chicago Medicine. His warm and caring manner is evident to his patients, and looks forward to welcoming you on your journey to a beautiful smile.
Educational Credentials:
Diplomate, American Board of Orthodontics
Craniofacial Fellowship: Children's Hospital of Philadelphia
Residency in Orthodontics: Temple University
Doctor of Dental Medicine: Temple University
Master of Science, Biomedical Engineering: Columbia University New York
Bachelor of Science in Biomed Engineering:
University of Illinois
---

Houri Shafaie, DDS
Dentist in Lincoln Park and Hyde Park
Dr. Houri Shafaie received her Bachelor of Science from Towson State University, and then attended the University Of Maryland School Of Dentistry. Dr. Shafaie has been in private dental practice for 18 years and is board certified by the Southern, Central and North East Regional Dental Boards. Her professional affiliations include the American Dental Association, the American General Dentist Association and the Illinois State Dental Society.
Does your smile make you smile?
No one better than an artist could understand the power of aesthetics and its impact on your life. Dr. Shafaie, a classically trained painter and esthetic dentist, has dedicated her dental career to enhance not only your dental health but the beauty of your smile. She is committed to provide you with superior dentistry and the personalized gentle care that you deserve. She strives to fuse beauty with comfort and function.
Dr. Shafaie focuses on patient education so you can appreciate the importance and maintenance of good oral health, understand the recommended treatment modalities and how your care relates to your total health and wellbeing.
Dr. Shafaie is dedicated to continued professional education and keeps up with the latest techniques such as Lumineer veneers, Invisalign, PerioProtect gum treatments and Snap-A-Smile interim prostheses.
Together with her husband, Dr. Shafaie is busy raising her daughters in Chicago. She loves painting and reading in her free time.